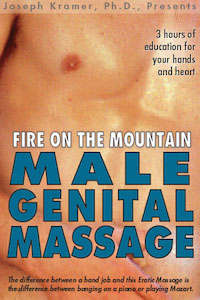 73 minutes of video with Joseph Kramer.
The difference between a hand job and this erotic massage is the difference between banging on a piano or playing Mozart. Learn the joys of giving and receiving a genital massage that often leads to a spiritual and transformative full-bodied orgasm. You will learn up to thirty amazing ways to pleasure a penis. Each stroke, each caress offers him specific sensations and astonishing pleasures. Penis Massage from a Woman was created by lovers in South Africa after watching the Penis Massage from a Man clip. Enroll Now.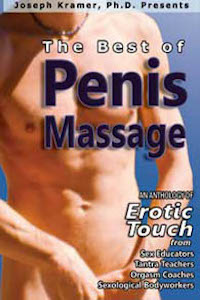 63 minutes of video with eleven luminaries of erotic massage.
Eroticize your partner's whole body by stimulating the genitals. Do the same for yourself. In this video collection, eleven somatic sex educators guide you in myriad ways to electrify your partner's body, or your own, with penis massage. These teachers offer the full spectrum of male genital massage: lovemaking with a partner, self-loving, erotic initiation, sex coaching, exploring altered states, and good old-fashioned pleasuring. Enjoy the playfulness and creativity of male genital massage and liberate yourself from sexual habit. Enroll Now.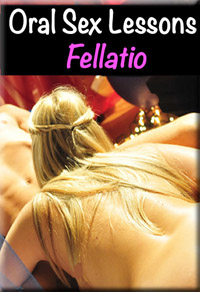 Jaiya, featured on the Netflix series "Sex, Love and Goop," teaches how to bring your lover and yourself to full-body erotic pleasure using a wide range of mouth and touch techniques. Learn new approaches to kissing as well as advanced techniques for oral sex on a man in this stimulating class. Enroll Now.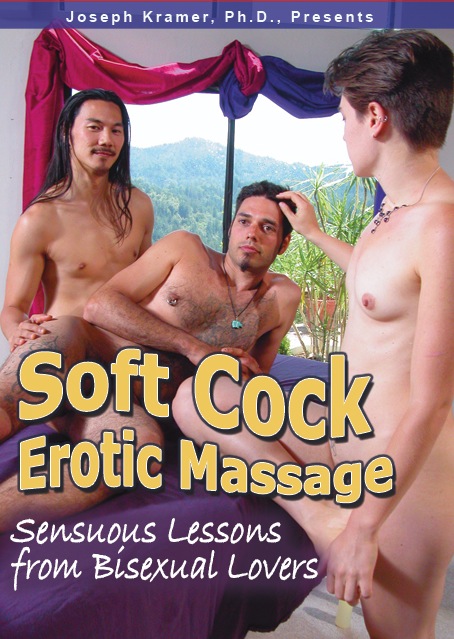 Why have so few men experienced the wonders of soft cock erotic massage? Would you be interested if it were possible to orgasm from soft cock erotic massage? Ursula, Jesse and Tho are skilled erotic bodyworkers. They offer you a master class in giving and receiving a neglected pleasure—soft cock erotic massage. You will learn more than twenty ways to take your man into orgasmic bliss by stimulating his soft penis. Enroll Now.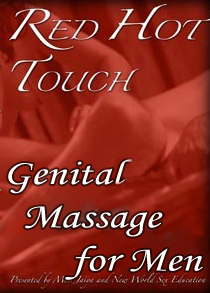 Three erotically-gifted women caress their male lovers deep into non-ordinary erotic states and create new sexual pleasure patterns in their bodies. The masseuses demonstrate twenty ways to touch the male genitals. Enroll Now.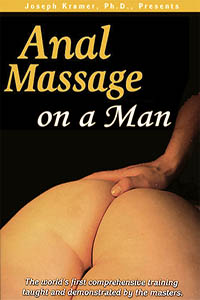 A majority of men have sensory amnesia in their anal area; this numbness can expand to include the genitals. So waking the anal area is important for optimal penis pleasure. In the videos Ursula and Tho and Ben and Joe, you will see sexual arousal integrated into the pleasuring of the anus. Chester Mainard, the most skillful anal masseur in the world, demonstrates advanced techniques of anal eroticism in his master class. We recommend practicing along with these videos. Enroll Now.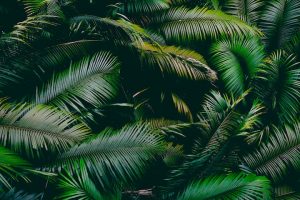 Loren Johnson explains that Taoism sees sexual arousal as a way to nourish the body. Taoists believe that tissues in the genitals are connected to organs and other parts of the body, so touching the genitals stimulates and activates full-bodied states of arousal that you can linger in for as long as you wish. Enroll Now.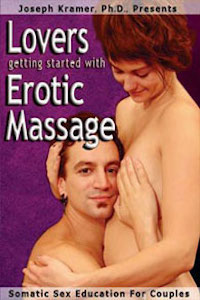 Anastasia and Destin are sex educators who have just become lovers. They both wanted to begin a regular practice of erotic massage as one of their ways of lovemaking. All forms of Orgasmic Yoga for lovers taught here involve a commitment to ongoing, co-created, erotic massage sessions. The practices involve the lovers taking turns giving and receiving touch while consciously breathing together. This separation of giving and receiving opens the possibility for deeper levels of embodiment and new ways of relating as a couple. Enroll Now.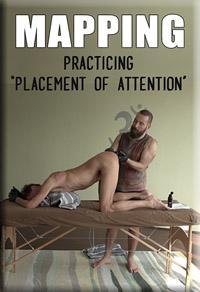 Mapping involves applying finger pressure in a focused, structured way to specific points on the body. The focus here is on somatic awareness, not on giving massage. The three anal mapping videos all include some penis touch. Genital Mapping 101 is 30 minutes of mapping on the penis. The touch guides the receivers' placement of attention. Enroll Now.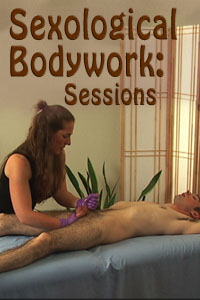 This class offers demonstrations of professional Sexological Bodywork sessions. Certified Sexological Bodyworkers are somatic sex educators who teach through body-based exercises and experiences. In the videos Communicating Pleasure, Bottom Bliss and Sustained Arousal, penis massage is one dynamic within professional sessions. In Transcendent Bodies, Barbara Carrellas of Urban Tantra offers teaching on how to touch trans and gender non-conforming bodies in ways that are affirming and consentful. Enroll Now.