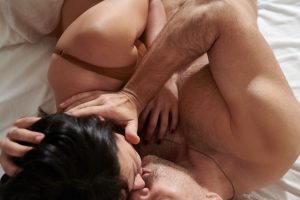 Megan at CouplesCandy.com lists 30 benefits of sex, most supported by peer-reviewed scientific studies. Below are three that I especially liked. You can experience the rest of her list here.
2. Sex Makes You Smarter
Individuals who have regular sex may experience a boost in brainpower. According to a 2014 study by University of Maryland researchers, sex may lead to the production of new neurons in the brain and improved cognitive function. The best part? Sex can actually ward off memory loss and dementia!
18. Sex Makes You More Attractive
A 2016 study found that couples who engaged in frequent sex viewed their partners in a more positive light. As previously mentioned, sex also reduces stress and promotes sleep, which could make you look and feel more attractive. Confidence and self-esteem may also be a factor, as when we feel good about ourselves, we tend to shine from the inside out.
30. Sex Leads to More Sex
It's quite possibly the most enjoyable cycle you'll ever experience. Good sex often leads to more good sex. Aside from the pleasure you and your partner experience from the act itself, you'll likely start noticing the physical and mental benefits, and you'll undoubtedly want more sex!